Post Natal


Trainer
---
In a world full of every exercise and fitness program imaginable, there seems to be a large void for Pre and Post Natal exercise programs which is why I had a strong passion to pursue becoming a Pre/Post Natal Exercise Specialist. I wanted to be able to help all of those moms simply needing the right direction through their pregnancy or post-pregnancy journey!
This program is intended to safely but effectively get back into your fitness routine for the next 12 weeks.
There are 2 phases to this program:
Phase 1 (Weeks 1-4): You will start with all walking with light mobility/stretching to be able to get you ready for Phase 2. Right now, your body's energy needs to go to healing.
Phase 2 (Weeks 5-12): Now you will be transitioning into 8 weeks of a routine that alternates body weight exercises, walking or other forms of cardio & intervals, and kettle bell workouts! We will also be focusing on gaining your mobility & flexibility back with simple movements like squatting and stretching. This may be difficult as you are going to now be establishing a subconscious connection make using your pelvic floor & transverse abdominals a habit.
With symptoms to be mindful of (Diastasis Recti, incontinence, etc.) as well as new movement patterns, this training program will be focusing on building your core, stability, and improving your metabolic conditioning these next 12 weeks.
If you were an avid workout person before your pregnancy, the urge to hit abs, heavy weights, and rigorous workouts is tempting, but MUST wait for proper recovery! Before you participate in this program, make sure you have been CLEARED by your Doctor/OBGYN to pursue a workout program.
This workout program will require the following equipment:
Nonslip mat
Kettle bell
Light dumbbell
Rack / Pull-up bar
PVC pipe or broomstick
Completion of this program is NOT a green light to begin "normal" training pre pregnancy. This includes training intensity, load, volume, routine, etc.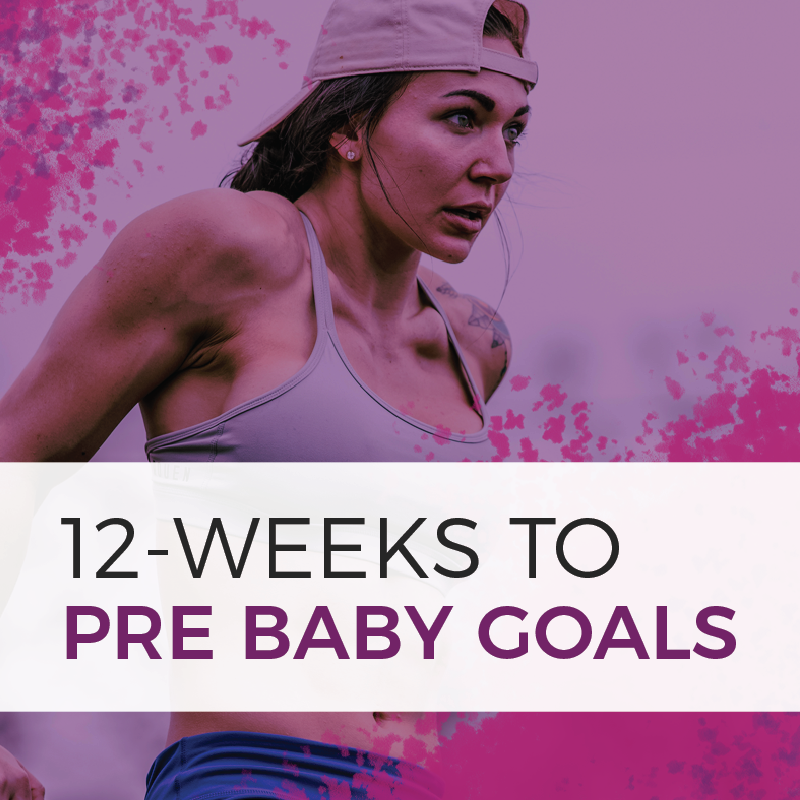 Program includes:
12-weeks of workouts PLUS videos
Intro to Macros Guide
Supplement Recommendation Guide
Access to my private and exclusive Facebook Community!
---