Hybrid


Workouts
---
What if I told you, you can achieve your goals by working out less than 30 minutes a day with the option of using equipment or not?! Well it's true! The Hybrid Joe Program was created for the everyday, average "joe" who wants a program that they can fit into their life without taking over their life!
We all want to be in the best shapes of our lives but know it's not realistic or fun to train 2-3 hours a day! That is why I created this program for you that you can complete at home, multiple style gyms, or on the road!
I specifically designed this program to improve performance in the most effective way. There are 2 workouts each day, Hybrid Joe with ZERO equipment needed and Hybrid Joe 2.0 with minimal equipment needed. Workouts focus on both strength and endurance with a combination of bodybuilding, cross training, and HIIT movements.
---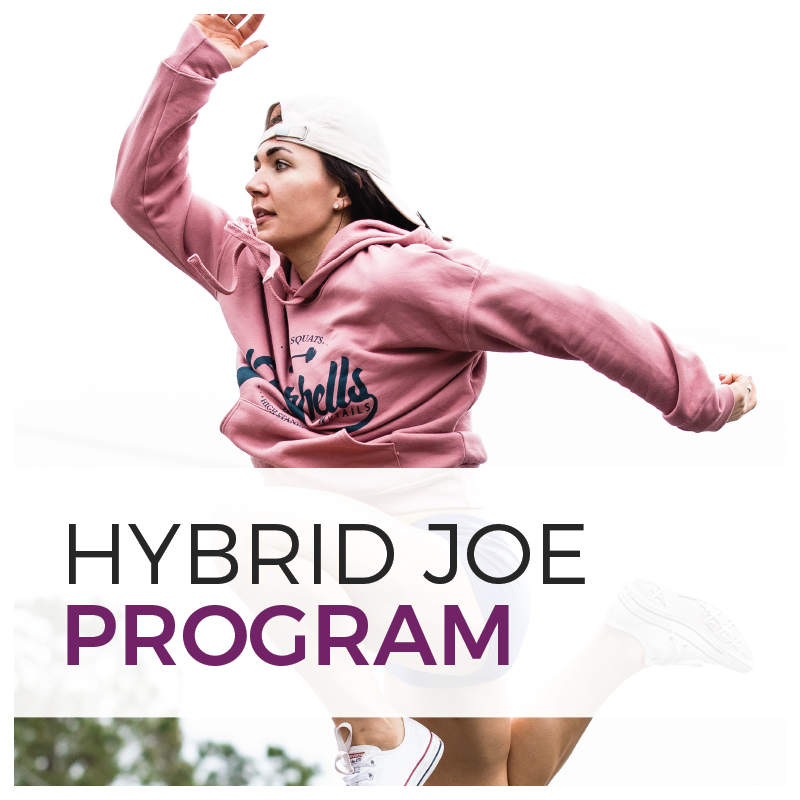 Program includes:
2 Workouts Daily (30-45 minute/6x a week)

cross training
strength
HIIT
speed
endurance

Hybrid Joe (NO equipment needed)
Hybrid Joe 2.0 (minimal equipment needed)

Dumbbells
Resistance Bands
Kettlebells

Daily Warm-up

Dedicated App

SMS notifications for workouts sent to your phone daily
Weight Suggestions with Scaled Options
Workout (Weight/Time/PR) Tracking
Leaderboard with ability to support other members (including me!)
Video Movement Library
Interact with me and the entire community through my Private Facebook group & the app!
No Commitment! No cancellation fee!
You can cancel at any time.
---
Answers to

frequently asked questions